File this under things I love about the internet: Meeting people like Crystal Walton!
Crystal and I met through the blogosphere and we've exchanged emails a few times…and can I just say, she is super encouraging! And I'm so happy to have her here today. She's talking about college memories…and she mentions the mega blessing of making it through college before the invention of Facebook, which made me laugh. (I just read last week that people born in 1981, which includes me, were the last to make it through college before Facebook really took hold. Phew, barely made that cut-off!)
In her post, Crystal also mentions her new book, Eyes Unveiled. I've got this one on my sumer reading list, for sure. You've got a chance to win a copy down below!
Best years of my life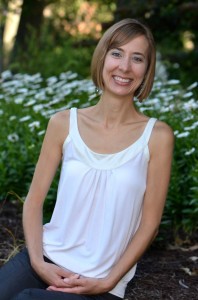 I don't remember how we started talking about it, but I remember the impact.
My friend rolled her chair to the side of the desk and peeked around her office door, eyes lit with memories. "Man, I loved college. Those were some of the best years of my life."
I couldn't help smiling. "Me too. I'd relive them in a heartbeat." Hands down. No question. Sign me up.
College days were a blast. Free gym access to work off all those oversized mugs of ramen noodles made in our dorm rooms and the countless occasional late night runs to Friendly's. Extended sleepovers with our best friends while taking the dorkiest pictures imaginable, which we're now looking at, saying, "Who was I??"
(All I'm going to say about that is, God had some kind of special grace on us by postponing the invention of Facebook until after we graduated.)
Lest we ran out of laughable memories, there was always the unintentional competition for the "Most Awkward Meet Cute" award. And we can't forget the talent shows with swoon-worthy guys singing renditions of Edwin McCain's "I'll Be," while we sat in the back, dreaming up scenes for unwritten romance novels. Tell me that wasn't just me.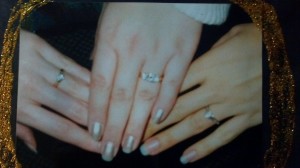 Speaking of awkward, does anybody else have a picture like this from college? Mind you, my hand isn't featured because I'm the one taking the picture. You know, the roommate without a ring on her finger. Photographer Extraordinaire. AKA Fiancée-less.
But not for a lack of searching. My platform sandals hit the college pavement in August 1998, ready to run. Radar on full blast. Mission ready. Ever After, here I come! (And the whole no-Facebook blessing kicks in yet again.)
Embarrassing or not, the truth is, there's something special about that season. It's when we didn't know how we'd survive a day without our best friend. When we were trying to figure out who we were and what we were supposed to do with our lives. It's that time when we fell in love like never before, and when we fell apart like never before. It shaped our lives.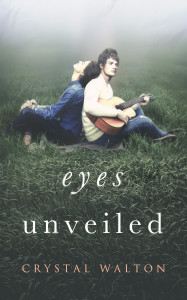 One of my favorite parts about Eyes Unveiled is that you get to relive those moments all over again. The laugh-until-you-snort moments. The heart-flutters-taking-flight moments. The on-the-floor-crying-your-heart-out moments. All of it. Doubt. Faith. Friendship. Love.
Now, let's be real. Those moments can be pretty painful at times. Scary, even. They take vulnerability. And yeah, there's gonna be some risk. But what I love so much about Emma's story is the way it reminds me I can't safeguard my heart from it was made for. It won't let me. And the beautiful thing about that risk? It's worth the cost.
I'd love for you to come hang out with these fun characters and relive your college days. I'm giving away a free copy of Eyes Unveiled (your choice—eBook or paperback). To enter, leave a comment sharing one of your laughable college memories…and/or do any of the other snazzy Rafflecopter entry options. 
*****
Amidst multiple moves up and down the east coast, Crystal received her bachelor of arts from Messiah College in PA, married her exact opposite in upstate NY, and earned her master of arts from Regent University in VA, where she currently resides with her husband. Crystal writes contemporary inspirational fiction fueled by venti green teas from Starbucks. Connect with her at crystal-walton.com.