It's been a little quiet around this blog in the past few months. My website silence started out of necessity in the form of a deadline. Back in June, I did a pretty massive rewrite of my next book. Like, I tore it apart. It was a LOT of work in a short amount of time.
It also included a lot of gushing about and staring at the cover. Specifically, the faces on the cover. More specifically, one face on the cover.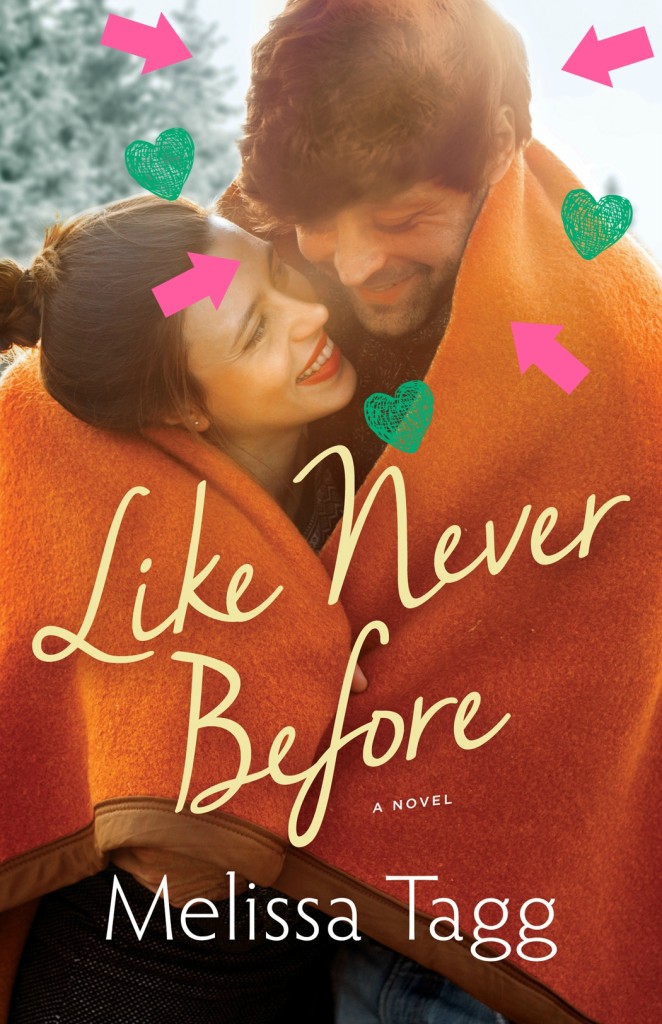 Yes, my attachment to that cover model and especially the character he portrays (Logan Walker *insert every heart emoji ever*) is a bit, um, concerning…and over-the-top. BUT it's also inspiration for an upcoming project I can't wait to tell you about. Stay tuned!
Anyway, yeah, my break from this blog started because of a deadline, but I had every intention of returning here in July. And then early August.
But I ended up traveling a ton. Visiting friends. Going to a concert. (And subsequently falling even more in love with Needtobreathe.) And making a sudden decision to move. And then packing and packing and packing…and moving…and unpacking and unpacking and unpacking.
And then last week hit. I was mostly unpacked. Mostly settled.
Mostly free.
And I had all these goals. I really did. Here's proof—my to-do list!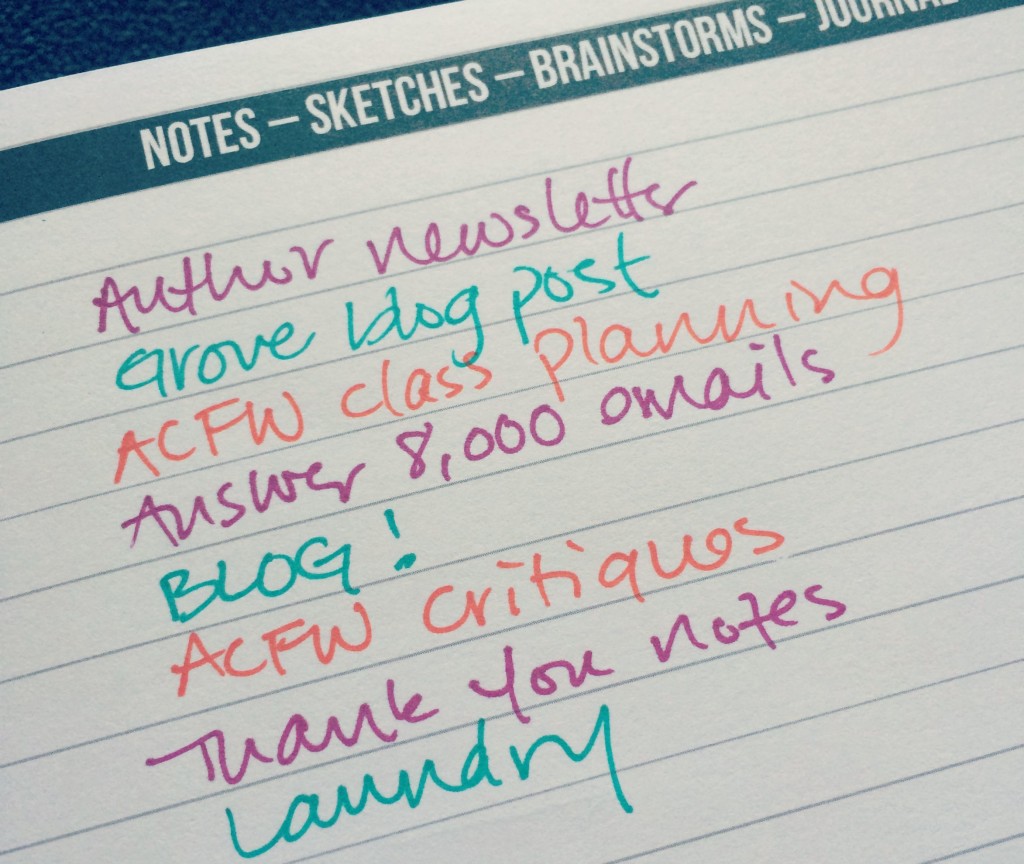 But I didn't do any of it. Okay, I did a couple things. But mostly I ignored the prettily-written list. And instead…
I read. And read. And read. (Five books in six nights. GLORIOUS!)
I curled up on my couch and watched a classic movie.
I made soup!
I took bubble baths.
I drove an hour and fifteen minutes both ways just to watch my niece try out a swing my Dad hung in the front yard.
I sat in bed in the morning and watched a sunrise and didn't even Instagram it!
And I made a decision: I am cool with breaking the blogging rules.
And by that I mean, the rules that tell you how often to blog in order to hang on to readers. How short your posts should be. What kind of graphic needs to accompany each post. Etc, etc, etc (said in my best Yul Brynner voice).
The truth is, I love blogging. I love the freedom to write fully in my voice rather than a character's. I love getting to share my thoughts—silly or serious or otherwise—in a post longer than 140-characters or a Facebook status update. I love connecting with people who take the time to read these posts. I love the kind of community that can form around written words on a computer screen.
But I don't love being tied to a set of guidelines that say I have to blog this often on these days in this many words. I just don't.
Maybe I'm rebellious. Or maybe I'm flighty. Or maybe…
Maybe I've entered a refreshing new season. A season in which I stop striving to do this author thing like everyone else. A season in which I'm rediscovering the joy of writing—and blogging, too—just for the fun of it rather than being worried about book sales or building readership or being the best little author marketer out there. (Or blogging the right way.)
Maybe God is doing something new.
And maybe it's going to be awesome.

So what's that mean for this blog? I'm still going to hang out here when I can. I hope to blog once a week, probably on Mondays but maybe on other days. And some weeks I'll blog more than once! I've got some fun ideas for a blog series with friends and accompanying giveaways!
But sometimes I won't at blog all. Sometimes I'll post my thoughts on Facebook instead. Or let an Instagram pic take the place of words. Sometimes I'll save my thoughts for an e-newsletter or the cool group blog I'm a part of, The Grove.
But I've decided my only blogging rule from here on out is this: No rules.
I hope that's okay. I hope you'll still drop by from time to time.
And I hope even more than that, that you'll discover your own season of refreshment and renewal. That you'll rediscover joy in things that might've slipped into mundane territory. And that you'll find space for fresh air and little delights and big hopes.
♥ ♥ ♥