Hey friends!
I remembered something this weekend. Something it probably seems like I've forgotten for a long time. And that something is this: I have a blog! Admittedly, one I've half-abandoned lately.
But for once, I'm taking a few minutes to sit down all formal-like (okay, fine, I'm wearing pajamas and sitting on my bed) and write an actual post. Why? Because I've got fun stuff to share!
You may have seen this news on Facebook over the weekend, but for those of you who haven't, I'm very excited to share that I'm teaming up with fabulous authors Deborah Raney and Courtney Walsh on a new novella collection. We revealed our cover on Saturday. Is it not one of the cutest covers you've ever seen?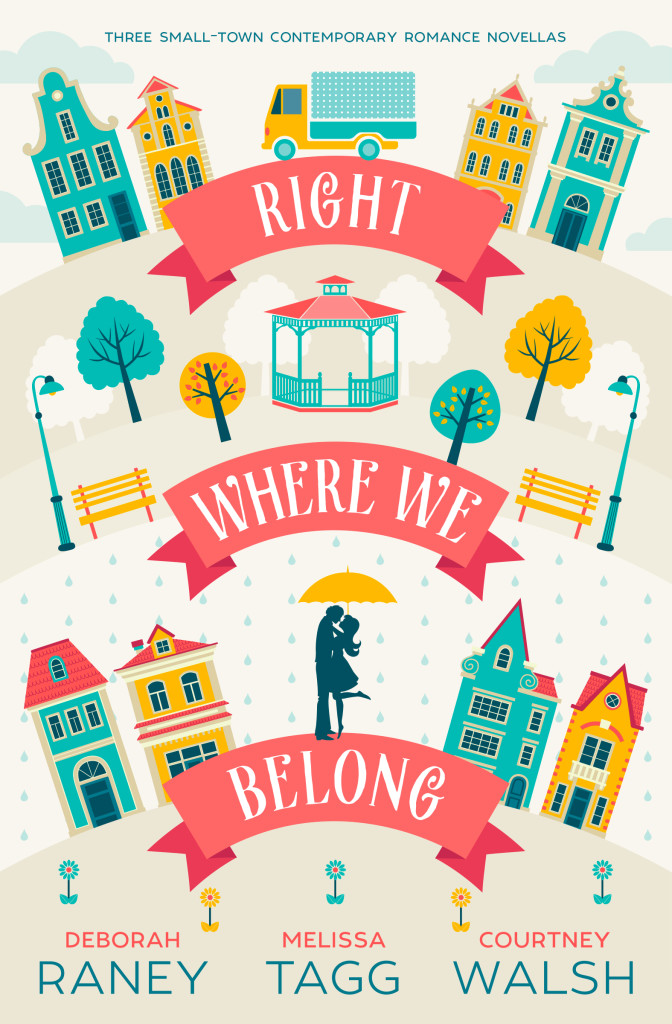 I have to give a shout-out to the awesome artist who created this cover: Jenny Zemanek of Seedlings Design Studio. I'm totally going to print this thing out, frame it and hang it on my wall!
This is a collection of three small-town novellas. Mine is set in (where else?) Maple Valley and features Megan the grumpy barista from my Walker Family books. I've received so many reader messages asking if Megan is ever going to get her own story, and now I can finally say Yes, indeed!

Our collection will release on May 1 in both paperback and e-book. To celebrate, we're hosting a giveaway! Enter to win a paperback copy (when it's available) as well as other novels by all three of us. Just use the entry form below! You've got through this Saturday…
In the meantime, I'd love it if you'd connect with me on Facebook or Instagram or sign up for my newsletter. I may be a little strangerly around this blog in coming weeks as I write the final book in my Walker Family series (*bittersweet sobs!!*)…All This Time, a story that's already emotionally wrecking me…releasing in late August!
Virtual hugs,