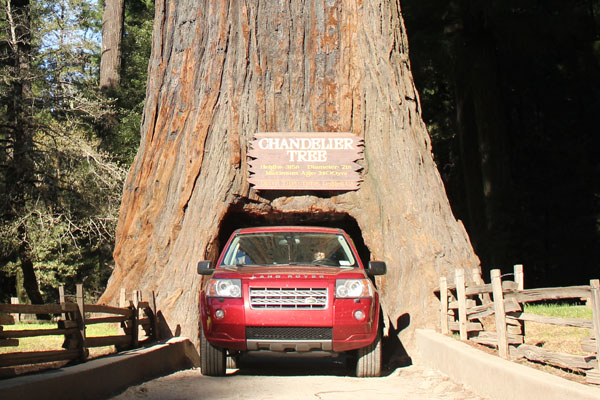 I love meeting new author friends online! I'm not sure how Wesley Banks and I got connected, but I'm really glad we did…because not only does his new novel, Hope in Every Raindrop, look wonderful, he's a fellow NEEDTOBREATHE fan. Which, in my world, basically means "kindred spirit." 
One of the reasons I'm excited to read Wesley's book (which is ready and waiting on my kindle) is the tagline on the back cover: "Small towns have big stories." I love that…and as a small-town girl who writes small-town stories, I highly concur. 
Wesley's here today with thoughts about what a road trip and NEEDTOBREATHE taught him about creating beauty…and there's a giveaway! Enter below for a chance to win Hope in Every Raindrop plus a NTB album!
Called to Create Something Beautiful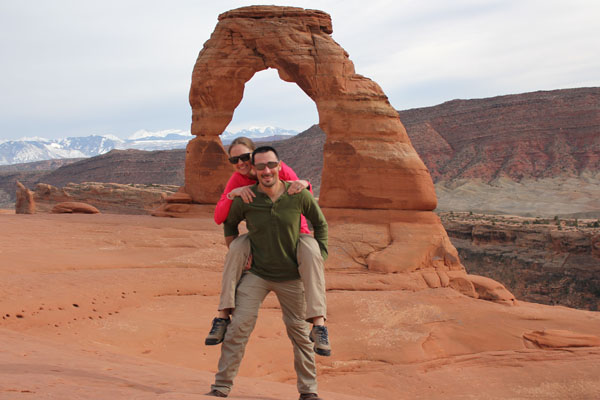 Five thousand, two hundred, and eight miles. Through Florida, Mississippi, Tennessee, Arkansas, Oklahoma, Texas, New Mexico, Utah, Nevada, California, and Oregon. That was the route from Royal Palm Beach, Florida to Bend, Oregon. And it took us sixteen days.
We worked from our laptops at a house on Lake Talquin. We stood by the Liberty Bell of Mississippi (yes, they have a Liberty Bell too). We drove down Beale Street and past Graceland in Memphis.
We walked over the world's largest pedestrian bridge in Little Rock. We drove down Historic Route 66 (only to realize it's not all it's cracked up to be). We stopped off at Cadillac Ranch in Amarillo. We road North America's longest tram up to Sandia Peaks in Albuquerque.
We hiked to the infamous Delicate Arch in Moab. We took in the vastness of the Grand Canyon (with our dogs). We toured the engineering marvels of the Hoover Dam and Pat Tillman Memorial Bridge.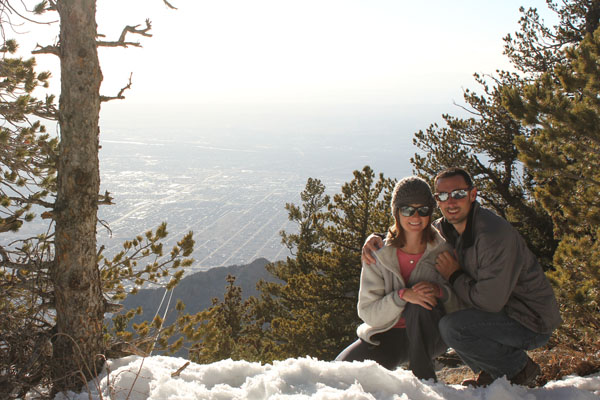 We drove the entirety of the Sequoia National Forest and hiked (literally ran, so we wouldn't get lost at night) Big Tree Trail and Sunset Trail in Sequoia National Park. We hiked to Bridalveil Falls in Yosemite and drove the entire western route (which was like driving through a movie) all the way to San Francisco.
We biked the Golden Gate Bridge, had a Nob Hill Chill (the most amazing chocolate milkshake) at Ghirardelli Marketplace, walked through Fisherman's Wharf, and of course, had a bite to eat at In and Out Burger.
We drove the scenic Pacific Coast Highway all the way to Redwood National Park, where we drove through (yes, through) a 2,400 year old tree and down the Avenue of the Giants. We stopped every thirty minutes to just breathe in the beauty during our drive through Umpqua National Forest, Crater Lake National Park, and Deschutes National Forest.
And then we ordered pizza for our first dinner at our new home in Bend.
Consuming Versus Creating
We did a lot.
But as I stood in front of a map looking back at this amazing trip, I began to realize something. We consumed a lot of God's beauty, but what beauty did we create?
I walked back to my new room and sat down in front of my computer. I had recently finished the final edit for my first book, Hope In Every Raindrop, but now the cursor blinked repeatedly on a blank page.
Writing my first book was tough. Really tough. And now I needed to write another.
I put my headphones on and "Something Beautiful" by NEEDTOBREATHE began to play. I smiled because I realized that this was my opportunity to create something beautiful.
Every day I write I try to remind myself that we are called to create beauty in the name of Christ. It goes far beyond writing though. Each and everyday, amidst the chaos that we often call life, there is an opportunity. In the phone calls to your parents, or kids, in the dealings with your clients, or bosses, in the way that you look at your husband, girlfriend, or wife.
In everything there is an opportunity to create something beautiful.
What is something beautiful you can do today?
*****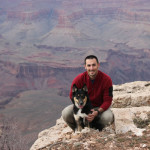 Wesley Banks was born in 1983 and grew up on the west coast of Florida. He graduated from the University of Florida with a Bachelor's and Master's degree in Civil Engineering. After spending over 7 years building movable bridges from Florida to Washington he decided to focus on his true passion: writing. Wesley recently moved from Florida to Oregon to get back to the great outdoors that he's love so much. He lives with my wife Lindsey, and his two dogs Linkin and Story. Most of his time these days is spent writing, with as much rock climbing, hiking, or skiing as they can fit in.